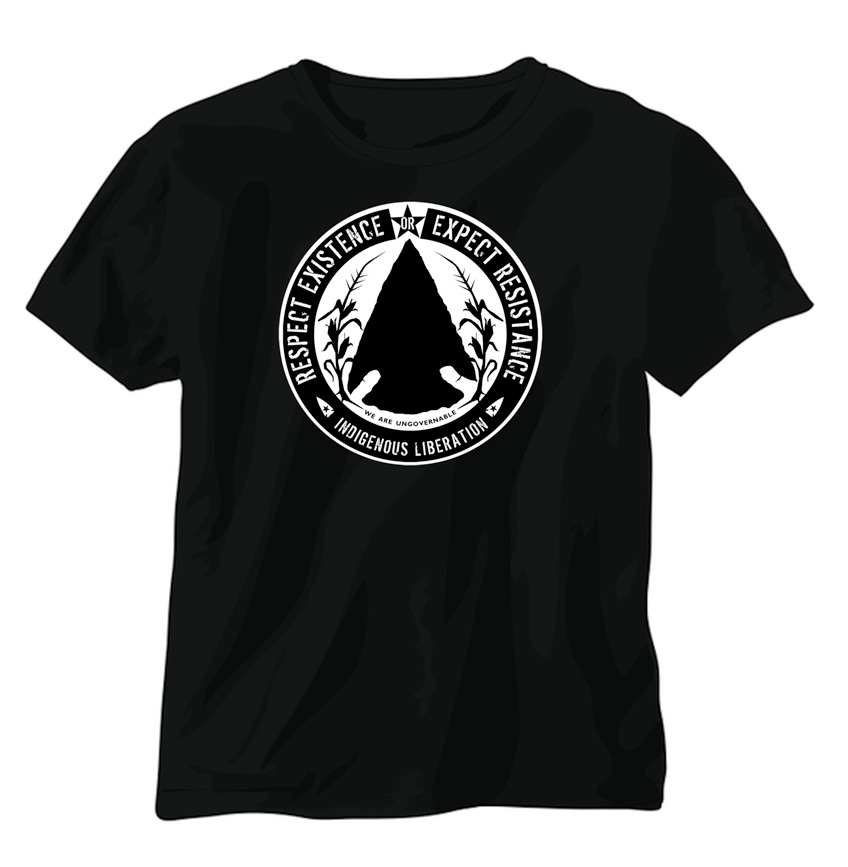 T-shirt reads "Respect Existence or Expect Resistance," "Indigenous Liberation," & "We are Ungovernable."
The shirt design is based off of the CD artwork I made for my new album. The arrowhead is for protection, the corn for sustaining our struggles salubriously.
These hand silk-screened t-shirts are available in black or red and come in all sizes.
$14
(doesn't include shipping – but orders now over $50 get free shipping – only in the U.$.)
You can also pick one up at Táala Hooghan Infoshop or one of my events.