Klee Benally has more than 20 years experience facilitating workshops and doing public presentations both nationally and internationally. He has presented in Indigenous communities, at media conferences, Tribal conferences, Anarchist bookfairs, and at universities throughout the country, including the keynote at Prescott College's undergrad conference and a panel at the national American Studies Association conference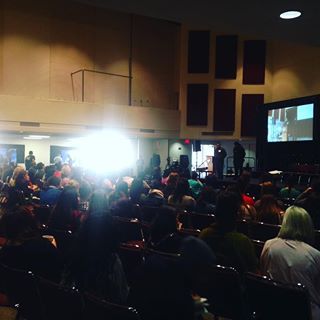 Feature Film Presentation: Power Lines | 75 min running time
Power Lines is an award winning micro-budget independent feature film written and directed by Klee Benally. With an all-Indigenous production crew powered by members of the Indigenous youth project Outta Your Backpack Media (www.oybm.org), the film takes a "punk-rock cinema" approach to tackling social impacts of forced relocation.
www.powerlinesmovie.com
Dismantling Decolonial Fetishism
Description: This presentation will address differentiations between decolonization and anti-colonial struggle and why this tension is critical for liberatory struggles. We will also discuss abolishing the "Ally Industrial Complex" and what it can mean to be an accomplice in anti-colonial struggle.
Rethinking Apocalypse: Towards Anti-Colonial Collective Action
Description: What do zombies have to do with climate change?
While we face large scale ecological and social crises, Pop-culture presents apocalypse as entertainment. This presentation will challenge us to re-think the apocalypse and what we can do to fight for healthy livable communities.
Defend the Sacred: The Frontline is Everywhere in Anti-Colonial Struggle
Indigenous Peoples in the U.S. have no protection for religious freedom when it comes to desecration of sacred sites. The discussion will address settler and resource colonialism, desecration of sacred sites, and resistance to cultural genocide. We will also explore contemporary struggles to protect sacred sites and meaningful ways non-Indigenous folks can go beyond "allyship" in defense of Mother Earth.
I also offer more workshops & discussions: www.indigenousaction.org/design-action/