[Pictured from left to right: Klee, Shaandiin, Princess. Photo by Roshan Spottsville]
Ya'at'eeh,
It's been way too long since I posted here so I thought I'd give ya'll some quick updates. (If you really want to stay up on all I am doin' check www.indigenousaction.org and www.facebook.com/IndigenousAction).

My feature film Power Lines is nearly ready to be released! We are anticipating the premiere to be in May (yes, that is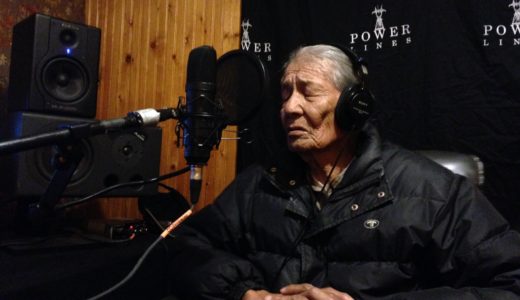 next month)! I know, it's been overdue for a year, well the short version is that I had initially set aside time to work on the film last year and was anticipating getting incredibly busy with other projects and campaigns. I also didn't anticipate how much time it would take to write and record the entire soundtrack as well as edit and do color correction… so yeah, it's been a bit hectic. But the soundtrack really has been fun and I know ya'll will enjoy it. I even dusted off my electric guitars for some pretty heavy tracks. 😉
We will have an announcement soon for the premiere and will be taking the film on tour!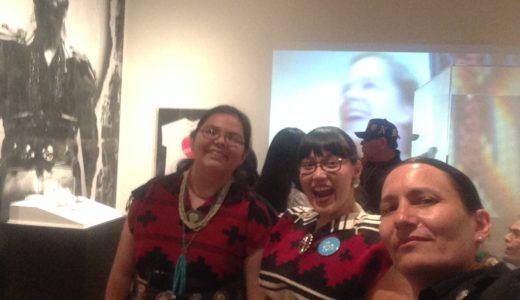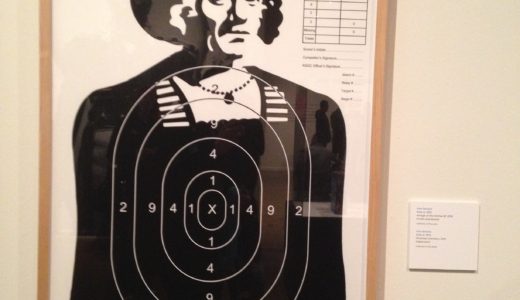 One of the projects I was involved with was the Confluence Collaboration project at the Heard Museum (check out this review here). I got to work with an amazing mentee named Shaandiin Yazzie and we created a short video, large scale wheatpaste, tshirt, logo, stickers, and a doll as part of a campaign to end exploitation of Indigenous Peoples' cultures. I also had the chance to show some of my art. Many thanks to the inspiring Jaclyn Roessel (www.grownupnavajo.com) for organizing the collaboration!
I've also been working hard with the org Clean Up The Mines! which has a campaign to clean up the more than 15,000 abandoned uranium mines located throughout the so-called US. Last year we participated in a range of awareness events and early this year I organized a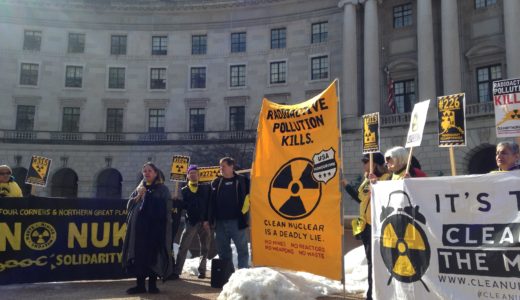 delegation of Indigenous folks to travel to DC. Lots of coffee, no sleep, and great friends made the effort incredibly effective (although that little snow storm was a bit of a challenge). You can read more here. Also did a keynote presentation in LA during all the madness…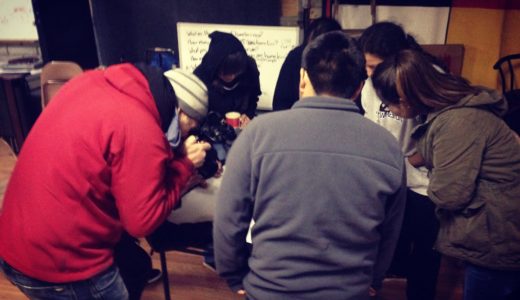 Another ongoing project has been working with a group of folks at Táala Hooghan Infoshop to restructure that project, organize, clean, and do street outreach for our relatives on the streets. We've received an amazing amount of donations and distributed some very necessary resources to our relatives who have been literally left out in the cold. We really need donations to keep this project and Outta Your Backpack Media going! You can contribute here: www.indigenousaction.org/donate/

For tax deductible or large donations (we also bought a building!) or connections to funders/grants: www.oybm.org/donate/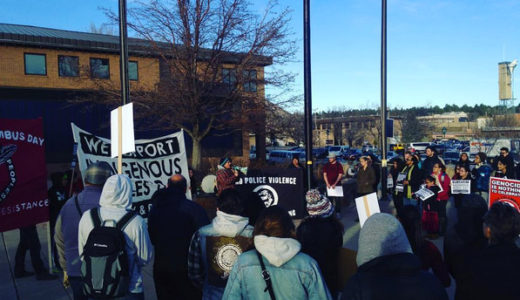 A group of folks from Flagstaff also have been working hard to establish a meaningful process to address the colonial celebration of genocide also known as KKKolumbus Day. With the support of council member Eva Putzova, we successfully got the City Council to approve a process that will seek direct input and solutions to a range of issues impacting the Indigenous community here.
Additionally I'm working with a bad-ass crew of folks who have formed an art collective around a piece called "Shooting Columbus." It's a multimedia production that will premiere next year in occupied Tohono O'odham lands (Chuckson/Tucson).
I've also been doing media and design support work for a range of campaigns including www.protectmedicinelake.org, www.doodafracking.org/, www.protectthepeaks.org, and a few others.
All this (and more) has kept me incredibly busy to the point where I've been losing track of orders (a lot were sent into the spam folder too!). So I will definitely fill your orders, if you got a back-order notice, please be patient as all the shirts are hand silk-screened by our crew at Táala Hooghan. Tshirt orders from this site and design.Indigenousaction.org go to support all these projects!
I got a couple upcoming events including the Shiprock Marathon, Medicine Ways Conference in CA, as well as a media justice gathering there. I am also booking shows and film screenings so hit me up in the contact section of this site or via FB.
There's also a few other events (including a possible European tour this summer!) but check my Facebook or Instagram @kleebenally for those and the rest of the fun. I will also be organizing the premiere of Power Lines, so stay tuned!
Ahe' hee',
Klee