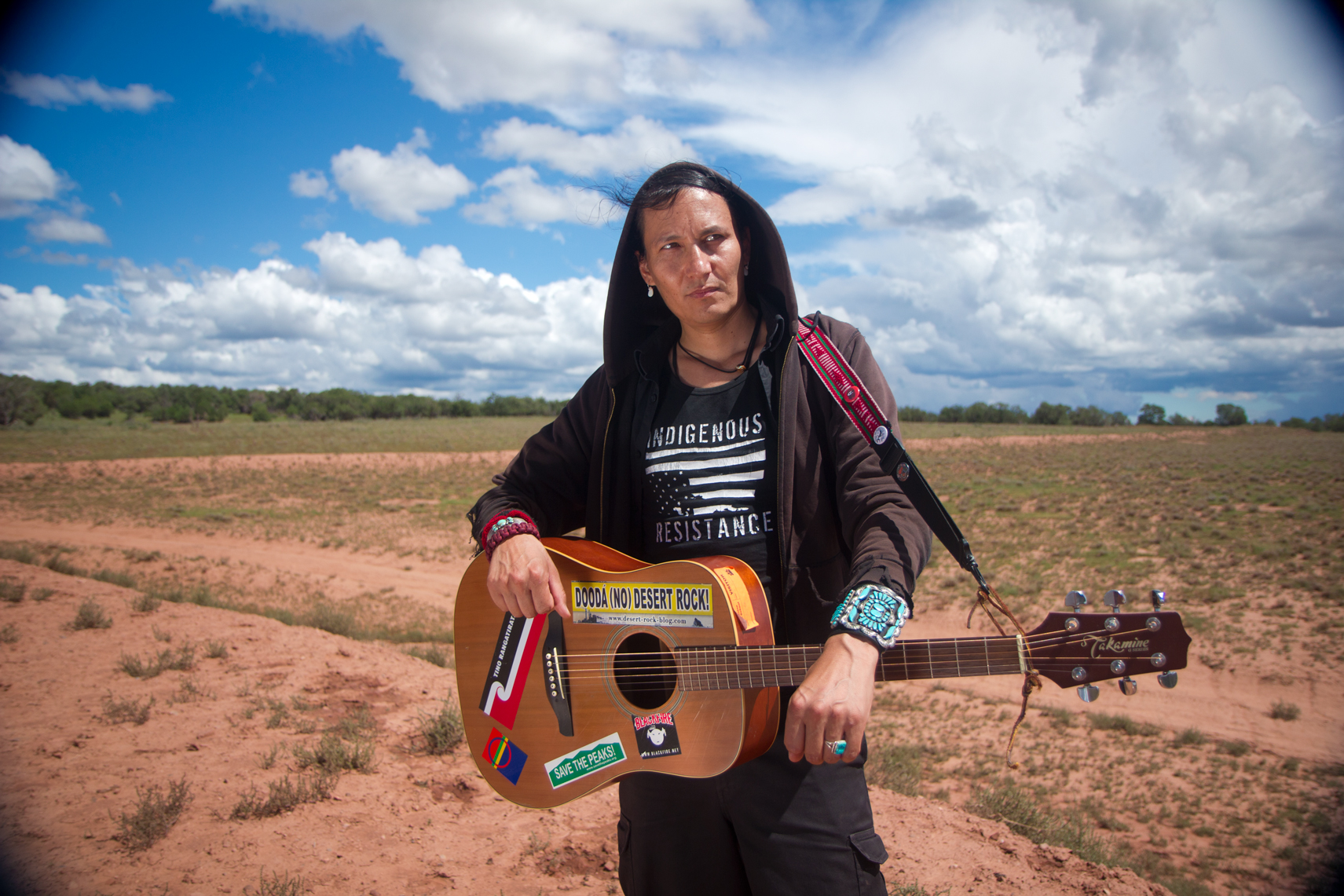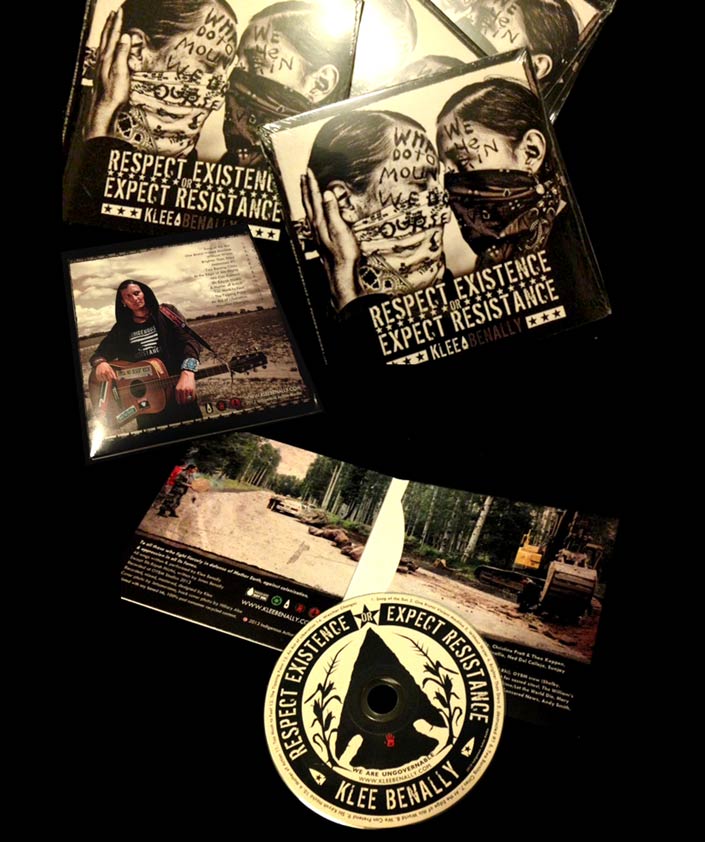 Project Description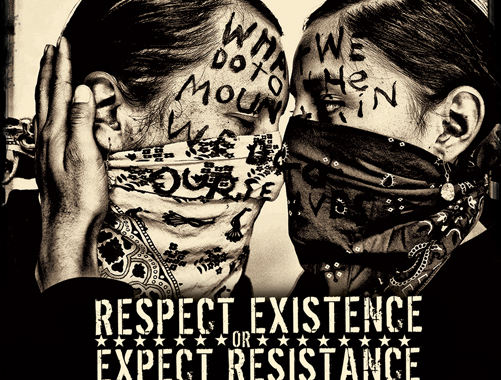 "Respect Existence or Expect Resistance" features 14 tracks of intense raw acoustic energy, primarily drawing from Klee Benally's (former guitarist and vocals for Blackfire) recent work for sacred sites protection. The songs speak to issues ranging from uranium mining to water rights, and much more.
"Respect Existence or Expect Resistance" is more than a collection of songs to support & inspire cultures of resistance & liberation, it's a provocation, a promise, a longing, a tension, and a threat.



Get the CD via digital download (pay what you want) that comes with 20 page digital booklet w/ lyrics.
You can buy the hardcopy here, at shows, or at Táala Hooghan Infoshop in the occupied territories of Flagstaff, AZ.
Read the Navajo Times article here.
Related Projects