Klee Benally is a Diné (Navajo) musician, traditional dancer, artist, filmmaker, & Indigenous anarchist. He currently lives in Flagstaff, Arizona. Klee is originally from Black Mesa and has worked nearly all of his life at the front lines in struggles to protect Indigenous sacred lands. Klee provides strategic planning and direct action training with Indigenous Action Media and is currently the national coordinator for Clean Up The Mines. Klee helped establish Táala Hooghan Infoshop, Protect the Peaks, Outta Your Backpack Media, and volunteers with Haul No.
Klee has produced numerous documentaries and facilitated strategic

planning for social & environmental justice campaigns.
Has been an entertainer with Native American Music Award
winning rock group Blackfire & the internationally acclaimed
traditional dance group, The Jones Benally Family.
Organizational Experience:
Indigenous Action Media, founder 2001
web & graphic design, workshops, writing
Outta Your Backpack Media, founder/director 2004
volunteer coordination, mentorship, outreach, fundraising
Haul No!, founder/volunteer 2017
outreach, event planning, advocacy
Clean Up The Mines, national coordinator 2014-2019
event coordination, social media outreach, advocacy
Klee also does presentations, workshops and strategic planning. Read more about the workshops here.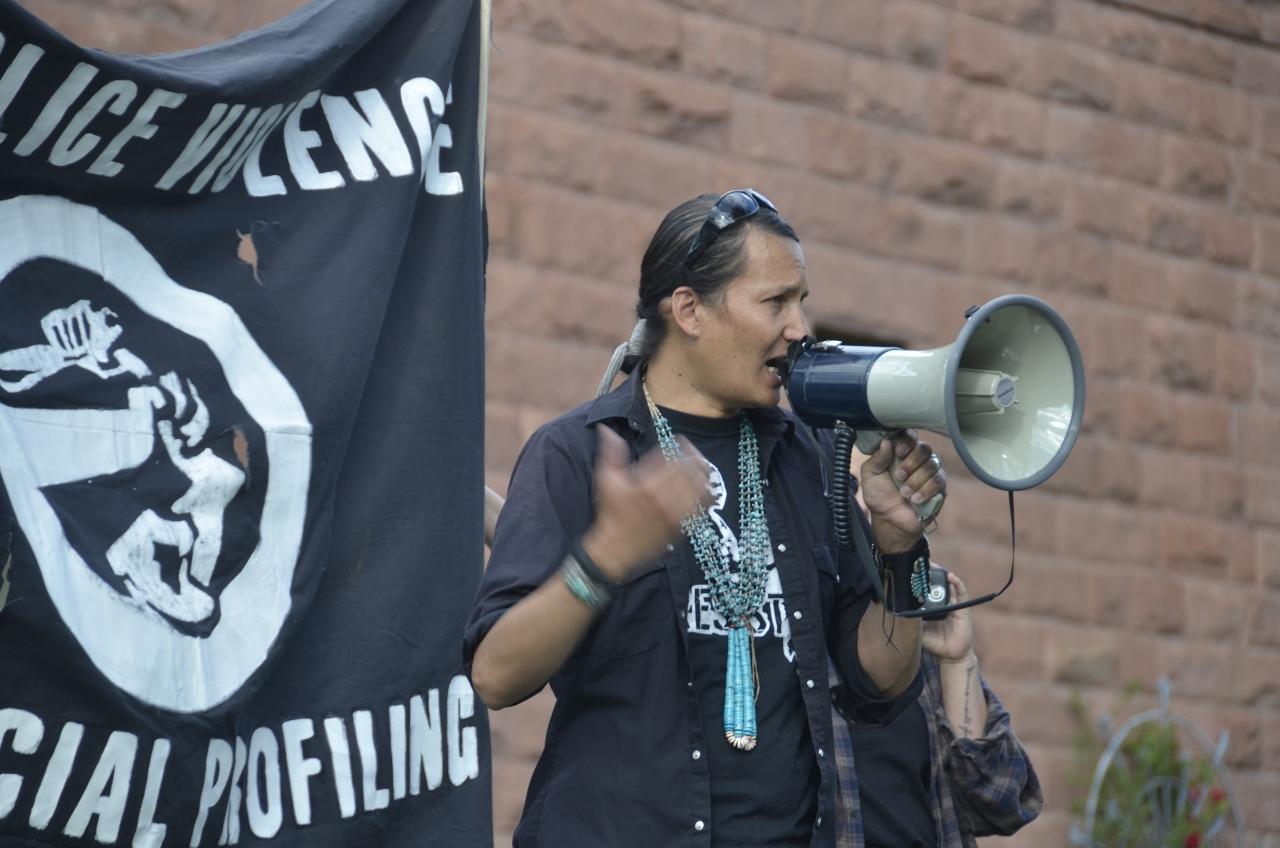 Selected works/presentations
Film:
Greening the Revolution 2010
The Snowbowl Effect 2005
Power Lines 2016
Published:
Edge of Morning: Native Voices
Speak for the Bears Ears 2017
The Fight for Turtle Island 2019
Appearances:
Keynote, Prescott College 2013
Democracy Now! 2014
Keynote, CSUN 2016
Heard Museum, Confluence 2016
Konnected TV, Episode 13, 2017
Coconino Center for the Arts 2017
Web & Graphic design:
cleanupthemines.org
doodafracking.org
oybm.org
taalahooghan.org
protectthepeaks.org
Recognitions
Livable Community Award, Friends of Flagstaff's Future 2010
Chomsky Award for Social Justice, Justice Studies Association 2018
Best Rock Recording, Native American Music Awards 2002
Record of the Year, Native American Music Awards 2008
Best Picture, Power Lines, Red Nation Film Festival 2016
Excellence in Storytelling, Flagstaff Viola Awards 2017